Welcome to Westwind Memory Care
Step into Westwind Memory Care to find a world where residents are seen as individuals and achieving everyday activities is celebrated. As the sole stand-alone Memory Care location in Santa Cruz, we acknowledge our essential role in the community and take pride in delivering much-needed specialized care. When a loved one is diagnosed with dementia, you know you can turn to Westwind Memory Care, which looks and feels like home. Our experienced team gets to know each of our residents' unique personalities to serve them better and develop an individualized care plan. Residents have access to Life Enrichment programs 7 days a week, while family support groups are offered monthly.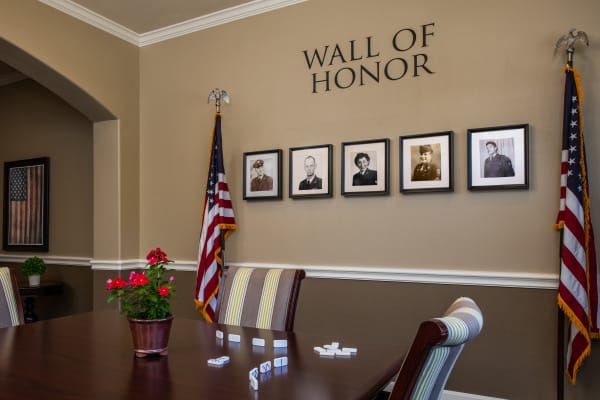 Wall of Honor
Military service in the United States is a time-honored tradition, and for centuries our young men and women have fought bravely in peace and wartime. In unique spaces within our community, we highlight and honor our service residents by asking for a Wall of Honor photo. Throughout the year, we hold celebrations, military-focused activities, and events purpose-driven for veterans.